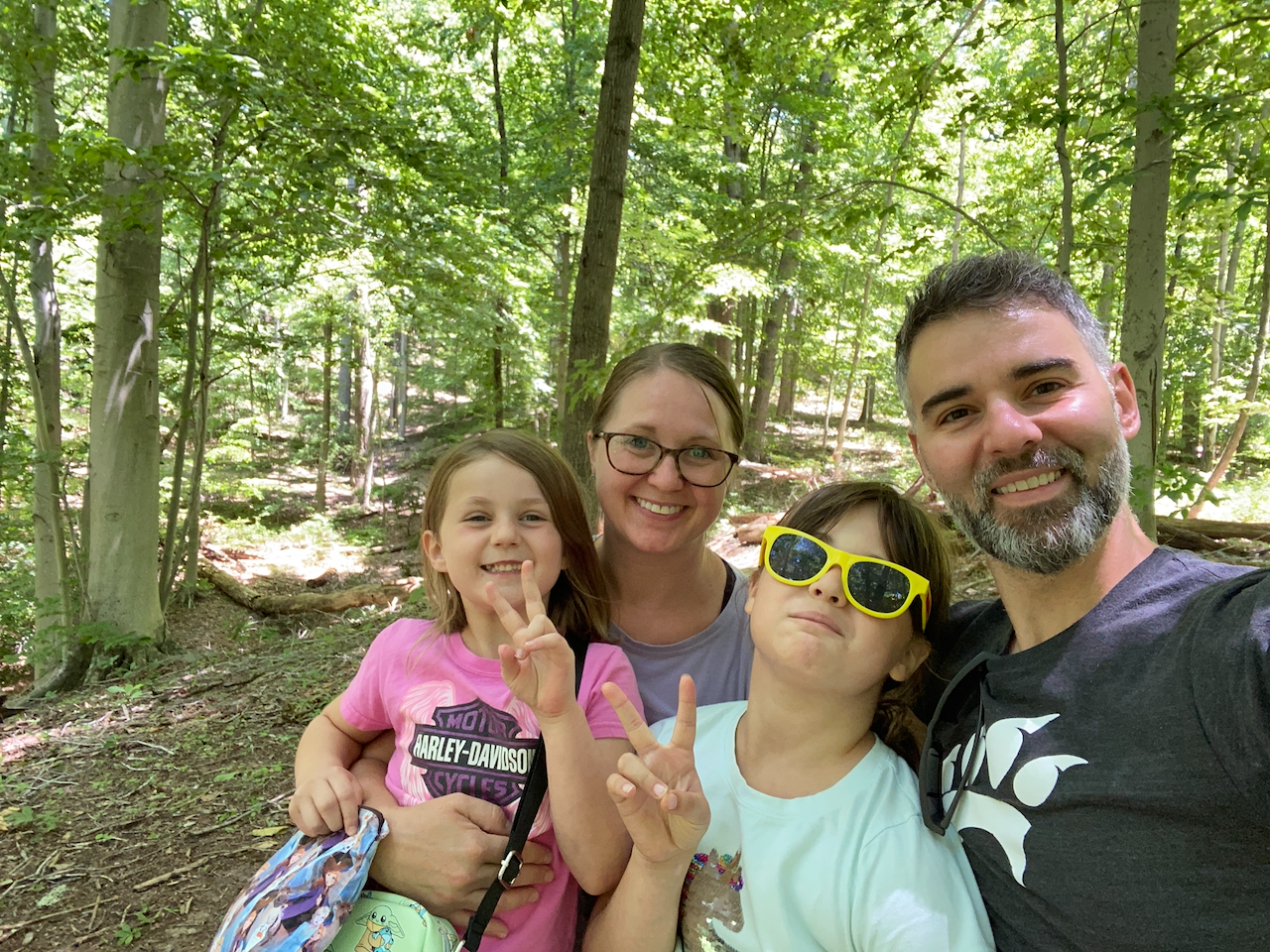 My name is Jordan and I am the Founder and Artist behind Simple Mind Design. My wife, two kids and I live in Columbia, MD and absolutely adore spending time outdoors. Any chance to get out of the house and take a walk, hike in the woods, camp in the mountains, or ride our bikes through town is a welcomed option.
I've been creating art professionally since 2018, but have always enjoyed drawing and creating things. Mother Earth and all her beauty is often on my mind when I'm sketching, inking and painting. All the beautiful places and all the beautiful moments that I've witnessed swirl around my brain and come to me in waves. I create pieces that resonate with me, my emotions, and my perspective of the world. I hope they connect on a deeper level with you too.
MY VISION
What if instead of just producing more stuff - things that eventually end up in the landfill - we actively worked towards reversing our negative effects on climate change?
We're committed to donating up to 10% of our profits annually to environmental causes fighting the negative effects of climate change! It might be planting trees, cleaning up our water sources, or simply trash pickup around a local area. Every positive action is a small win!
After having kids, it dawned on me that we have the honor and responsibility to leave our kids with a habitable and beautiful planet. We get to demonstrate how to love the outdoors by leading the way as parents. To raise good humans, is to show them love on every level - not only humanity, but also nature and the very enviroment that keeps us alive and well.
Thank you for visiting my site! Feel free to join my newsletter to stay in touch with me and get first notice of new art and monthly giveaways!